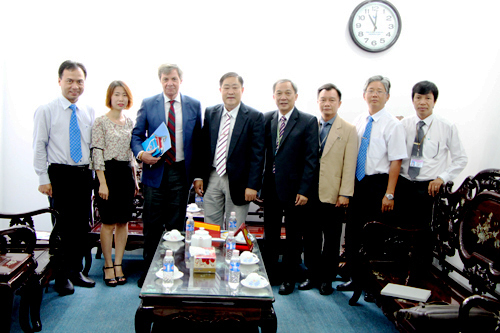 On December 06th, 2018, Can Tho University (CTU) was honored to welcome H.E. Juan Valle Raleigh, Ambassador of Argentina to Viet Nam. Working with the Ambassador at CTU's side was Prof. Dr. Ha Thanh Toan, Rector; Assoc. Prof. Dr. Le Viet Dung, Vice Rector; and leader representatives of CTU's units including College of Agriculture, College of Aquaculture and Fisheries, College of Environment and Natural Resources, and Depa...
On November 24th, 2018, at the Turtle Hall, Can Tho University (CTU) solemnly held Graduation Ceremony for PhDs and Master Graduates (2nd Batch) in 2018. The ceremony was attended by leader representatives of universities, colleges in the Mekong Delta; Rectorate Board, leader representatives of CTU's units; new PhDs and Master graduates.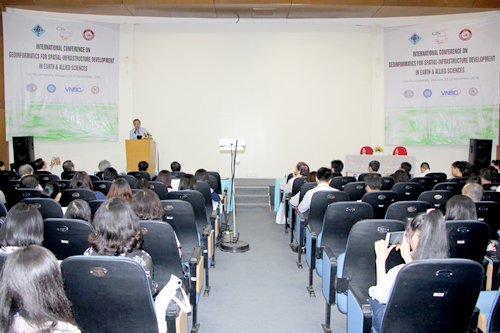 From November 22nd to 25th, 2018, Japan-Vietnam Geoinformatics Consortium (JVGC) in collaboration with Can Tho University (CTU) and Osaka City University (OCU) held the International Conference on GeoInformatics for Spatial-Infrastructure Development in Earth & Allied Sciences (GIS-IDEAS) in 2018. The Conference were attended by scientists, lecturers, students from Japan, Thailand, the Philippines, Taiwan, and Vienam....
Can Tho University Improvement project has been implemented aimed at strengthening CTU to become excellent, internationally recognized university in the fields of agriculture, aquaculture and fisheries, environment and related fields, contributing to the socio-economic development, adaptation to climate change, environmental protection, increase of the value of agricultural and fishery products in the Mekong Delta. Also, ...
On November 20th, 2018, Can Tho University (CTU) solemnly held a ceremony to celebrate Vietnamese Teachers' Day - November 20th and announce two undergraduate training programs recognized by AUN-QA. Attending the ceremony were former leaders of Hau Giang Province over the years, leader representatives of Hau Giang province, Phung Hiep district and Hoa An commune. At CTU's side were the Party Committee, Rectorate Board, l...