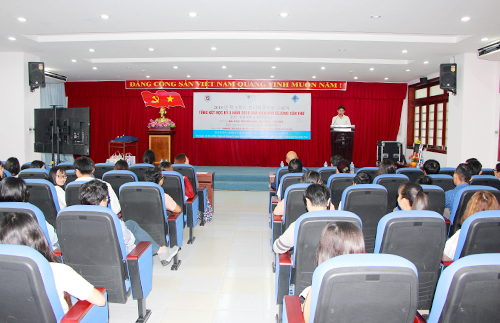 On December 22nd, 2018, Can Tho King Sejong Institute cooperated with Korean Studies Center - Can Tho University (CTU) to hold a ceremony to award the completion certificate of Korean course to the third batch of students in 2018. Attending the ceremony were Assoc.Prof.Dr. Nguyen Vo Chau Ngan, Deputy Director of Korean Studies Center, Deputy Head of International Relations Department; Prof. Kim Jae Chon, Wonkwang Universi...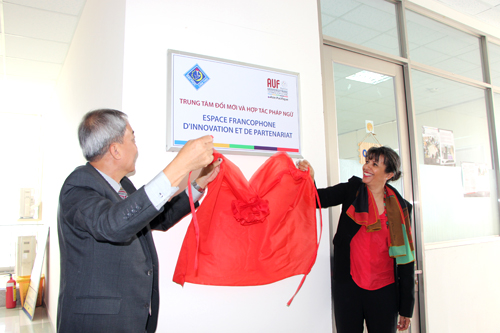 Agence Universitaire de la Francophonie (AUF) is a long-time partner of Can Tho University (CTU). Many cooperative activities in recent years have contributed to the development of the University. The good cooperation's evidence between the two sides is the foundation of "Center for Francophone Innovation and Cooperation - Can Tho University", located at the 6th Floor, the Administrative Building, CTU.
On December 14th, 2018, Can Tho University (CTU) held the 2nd Joint Coordinating Committee (JCC) for Technical Cooperation Project (TC Project) and CTU improvement project. The JCC is aimed at reviewing the progress and achievement of both projects, discussing and recommending key activities in 2019 and future direction.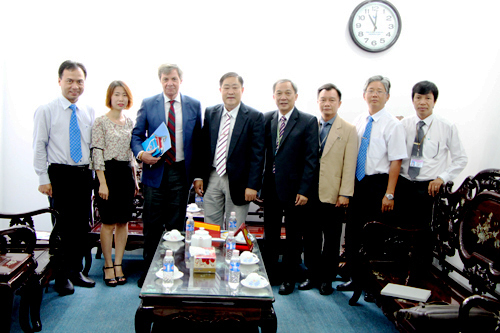 On December 06th, 2018, Can Tho University (CTU) was honored to welcome H.E. Juan Valle Raleigh, Ambassador of Argentina to Viet Nam. Working with the Ambassador at CTU's side was Prof. Dr. Ha Thanh Toan, Rector; Assoc. Prof. Dr. Le Viet Dung, Vice Rector; and leader representatives of CTU's units including College of Agriculture, College of Aquaculture and Fisheries, College of Environment and Natural Resources, and Depa...
On November 24th, 2018, at the Turtle Hall, Can Tho University (CTU) solemnly held Graduation Ceremony for PhDs and Master Graduates (2nd Batch) in 2018. The ceremony was attended by leader representatives of universities, colleges in the Mekong Delta; Rectorate Board, leader representatives of CTU's units; new PhDs and Master graduates.