Aiming to strengthen the relationship between the two countries as well as the university partners between Viet Nam and New Zealand, on June 18th, 2018, Mr. Keith Conway, Deputy Head of Mission at the New Zealand Embassy in Viet Nam paid a visit to Can Tho University (CTU). Leader representative and students of CTU welcomed and discussed with the delegates. At the meeting, Assoc. Prof. Dr. Le Viet Dung, Vice Rector of CTU...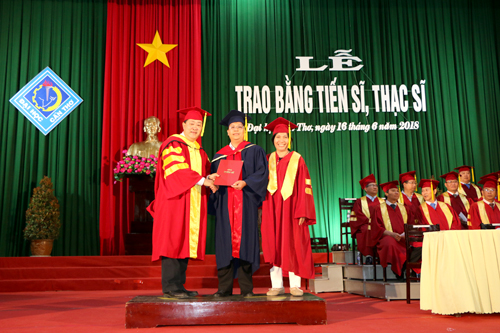 On June 16th, 2018, Can Tho University (CTU) solemnly held the Graduation Ceremony first in 2018 to confer the degrees for 13 PhDs and 438 masters. The ceremony was attended by leader representatives of localities, universities and colleges in the Mekong Delta; Rectorate Board and leaders of CTU's units; new  graduates, their families and friends. With the development of the education system of the country, CTU has been ...
On June 14th, 2018, Project Management Unit (PMU) of Can Tho University (CTU) organized a ceremony to open financial proposal for Package 2-1 "Procurement of equipment for existing laboratories" under CTU Improvement Project. Attending the ceremony were Prof. Tetsu Ando, Chief Advisor of Technical Cooperation Project; Mr. Hiroyuki Kanzaki, Consultant for CTU Improvement Project;  Mr. Kunimoto Kazuhiko, Coordinator of Tec...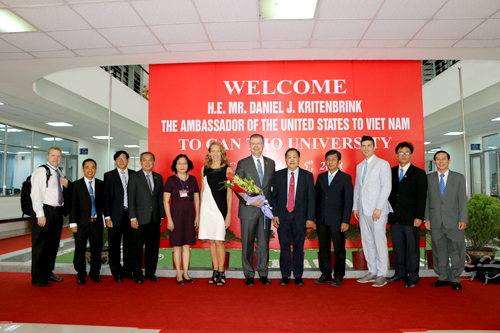 On June 5th, 2018, Can Tho University (CTU) was honored to welcome the delegation of H.E. Mr. Daniel J. Kritenbrink, U.S. Ambassador to Vietnam; Ms. Mary Tarnowka, U.S. Consul General to Ho Chi Minh city and other delegates from the U.S. Embassy and Consulate General to pay a visit to CTU. The Rectorate Board and leader representatives of CTU's units received the delegates.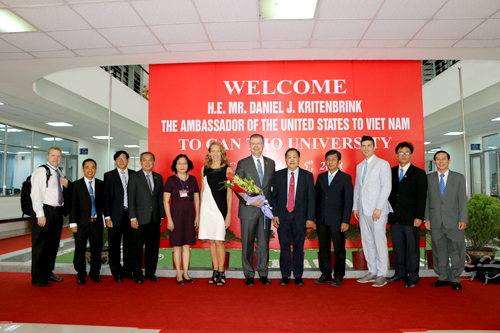 On June 1st, 2018, Can Tho University (CTU) was honored to welcome the ambassadors of four Nordic countries to Viet Nam, including H.E. Mr. Kari Kahiluoto - Ambassador of Finland; H.E. Mr. Pereric Högberg - Ambassador of Sweden; H.E. Ms. Siren Gjerme Eriksen - Ambassador of Norway; Mr. Christian Brix Møller - Chargé d'Affaires of Denmark. CTU's Board of Rectorate together with leader representatives of CTU's unit...