On April 24th, 2023, Can Tho University (CTU) was honored to welcome the Embassy of Sweden to Vietnam and Swedish companies to present about innovation and sustainability, particularly with CTU students. Attending the meeting were Ms. Ann Måwe, Ambassador; Mr. Ola Karlman, First Secretary, Head of Trade of Promotion, Economic and Political Affairs; Mr. Jhuu Thoai Nguyen, Representative of Ericsson Vietnam. At CTU's side was Prof.Dr. ha Thanh Toan, Rector; leader representatives of CTU's units and students.
The meeting took place at Hall 2, the Administrative Building, CTU
Speaking at the meeting, Ms. Ann Mawe shared that Sweden is one of the leading countries in innovation and sustainable development along with possessing technology solutions to pioneer and promote the green transition. She highlighted Sweden's policies and strategies to become the world's first fossil-free welfare nation by 2045. The meeting is an opportunity for Vietnamese and Swedish partners to strengthen collaboration, contributing to promoting the partnership between the two countries.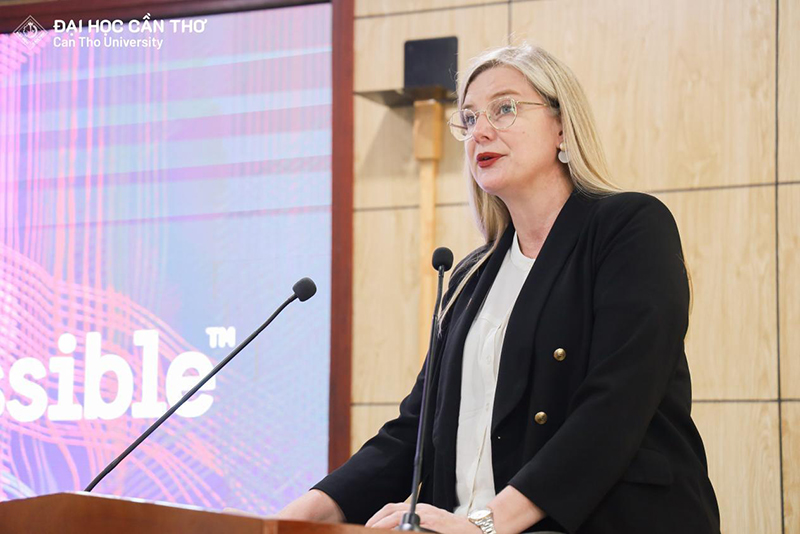 Ms. Ann Måwe, Swidish Ambassador, delivered a speech
Prof. Dr. Ha Thanh Toan, Rector of CTU, sent a warm welcome to the delegation of the Swedish Embassy to the University. On this occasion, the Rector introduced overall information about CTU and emphasized the importance of cooperation between CTU and the Swedish partners. The Rector shared that the Mekong Delta is a sensitive and vulnerable area to climate change. It is imperative to apply pioneering technology and promote green transformation.
Prof. Dr. Ha Thanh Toan, Rector of CTU, in his speech
Besides, the Representative of the Embassy presented the content "Pioneer the Possible", which refers to Swedish policies on climate change and green transformation. The talks from Swedish companies were on the themes of relevance to digitalization, sustainable transportation and energy production, heavy industry, bioeconomy, and circularity depending on participation from Swedish companies.
Mr. Ola Karlman presented information about Swedish policies on climate change and green transformation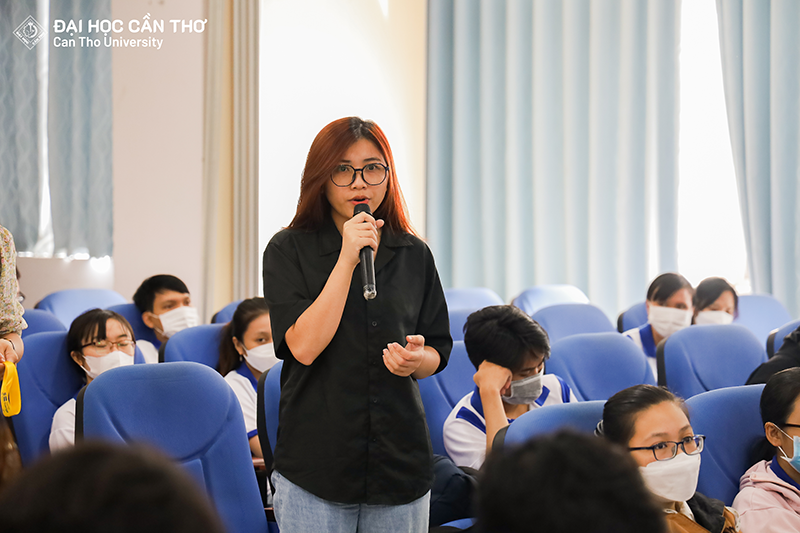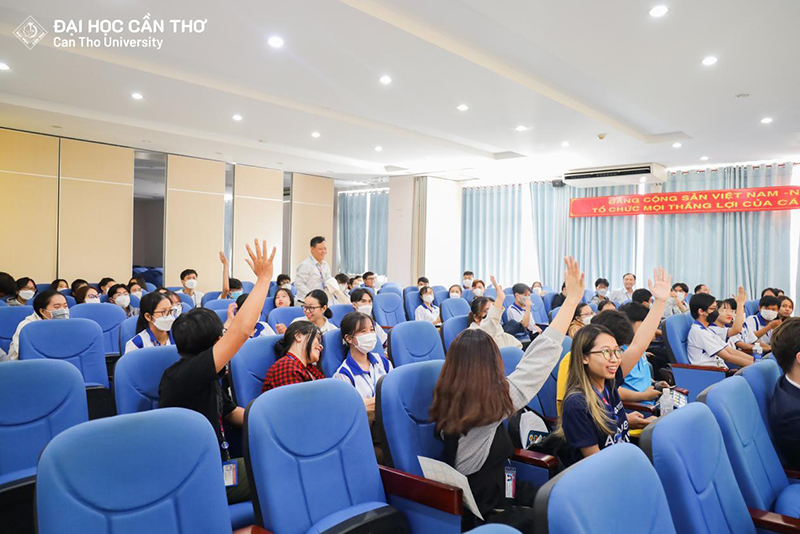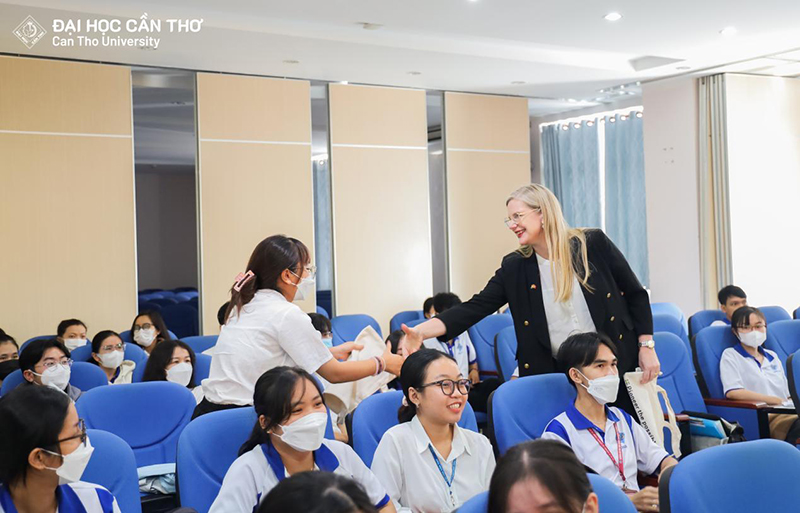 Students discussed with the delegates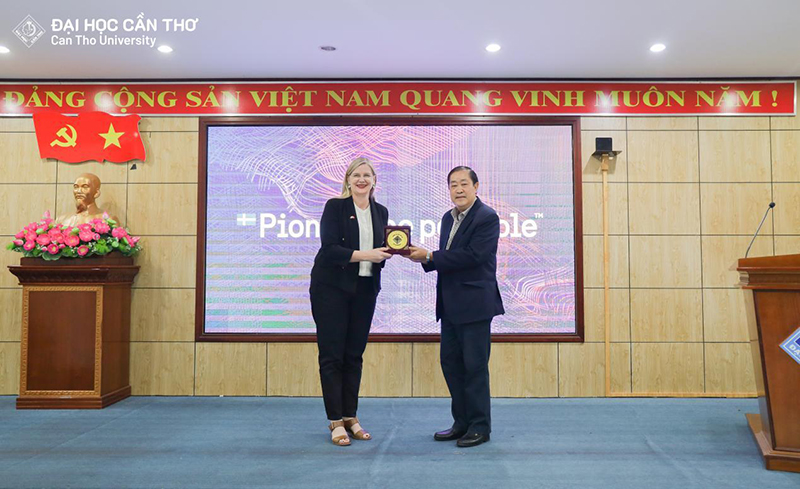 Gift exchange
 Group photo
 (Website editorial team)