On May 17th, 2023, Can Tho University (CTU) held a signing ceremony of Memorandum of Understanding (MoU) with Nippon Koei Co., Ltd., Japan. Attending the ceremony were Prof. Dr. Ha Thanh Toan, Rector; leader representatives of CTU's units; and Mr. Daiki Abe, Representative of Nippon Koei – Ho Chi Minh Office. Besides, the ceremony was attended by Prof. Tanaka Yuji, Chief Advisor of the Technical Cooperation Project - Phase 2; and Mr. Iseri Nobby, Coordinator of the Project.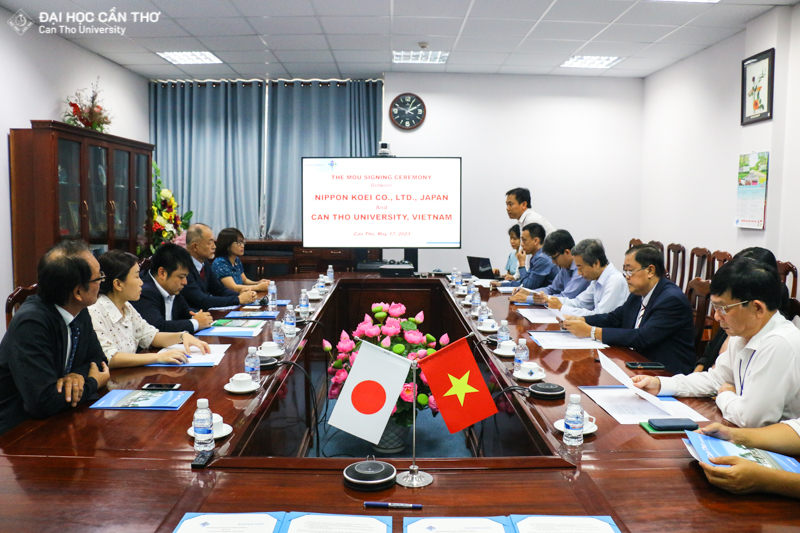 The ceremony took place at Meeting Room 1, the Administration Building, CTU
CTU is pleased to have a long history of close-knit cooperation with Japanese partners, especially, the support from JICA from 1969. Recently, the University has completed 2 crucial projects: Can Tho University Improvement Project by ODA loan, and the Technical Cooperation Project (TC) for Building capacity for Can Tho University to be an excellent institution of education, scientific research and technology transfer.
This is the first time Nippon Koei has partnered with CTU. The company has started cooperation with the University through model 10 "Development of coastal erosion monitoring system and impact assessment model in the Mekong Delta" in the framework of the TC2 project. Specifically, the two units will carry out the following programs: exchange information on related technologies of mutual interest; conduct joint research and technical development; collaborate in joint seminars and symposia related to research and technical development; accept internship students from CTU on Nippon Koei in Vietnam.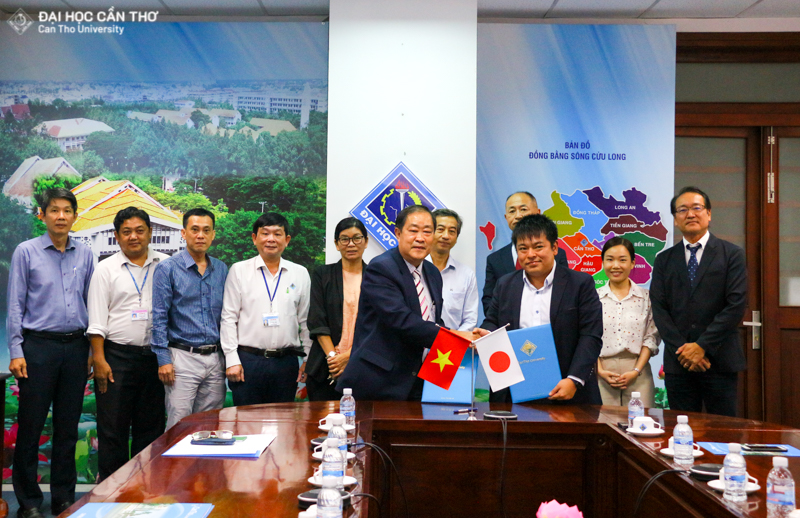 Representatives of the two units signed the MoU
Gift exchange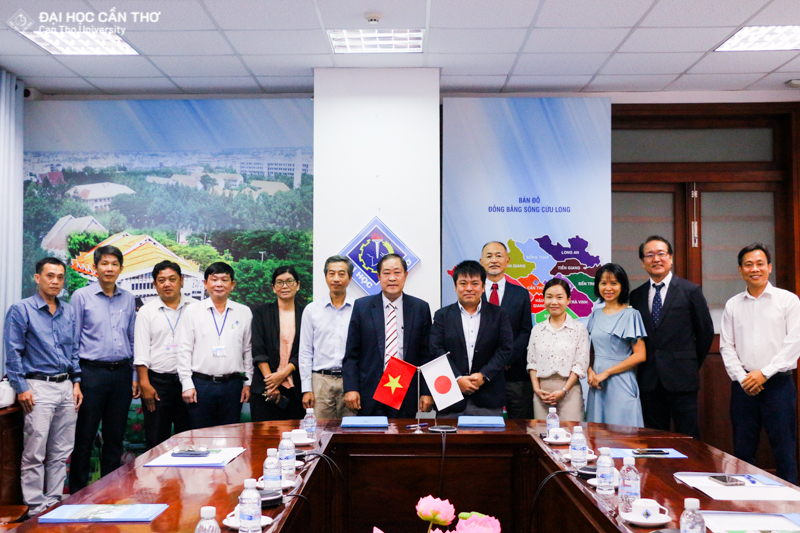 Group photo
With the Memorandum of Understanding signed, the strong relationship between CTU and Nippon Koei, Japan and CTU will be established and growing, through practical and potential cooperation programs and activities between the two institutions. 
 (Website editorial team)