In 2021, Can Tho University (CTU) applied for external assessment for 8 undergraduate study programs under the ASEAN University Network - Quality Assurance (AUN-QA). Accordingly, 4 study programs which have been assessed in March 2021 and found to be in accordance with the requirements of the standard include (1) Software Engineering, (2) Computer Networks and Data Communication (College of Information and Communication Technology), (3)  Mechatronics Engineering (College of Engineering Technology), and (4) Mathematics Teacher Education (School of Education).


Virtual photo taken from the 205th AUN-QA remote/online assessment in March 2021

Due to the impact of the COVID-19 pandemic, CTU has conducted the external remote/online assessment for its study programs. The transformation of assessment methods shows the flexibility of the ASEAN University Network (AUN) and the strong commitment of member universities in ensuring the quality of education in the COVID-19 and the new normal context.

Following the success of the first remote/online assessment in March 2021, CTU has prepared and been ready for the 252nd assessment under AUN-QA which is going to be held from the 13th to 17th of December 2021 for 4 study programs: (1) Land Management (College of Environment and Natural Resources), (2) Chemistry (College of Natural Sciences), (3) Crop Sciences, and (4) Food Technology (College of Agriculture).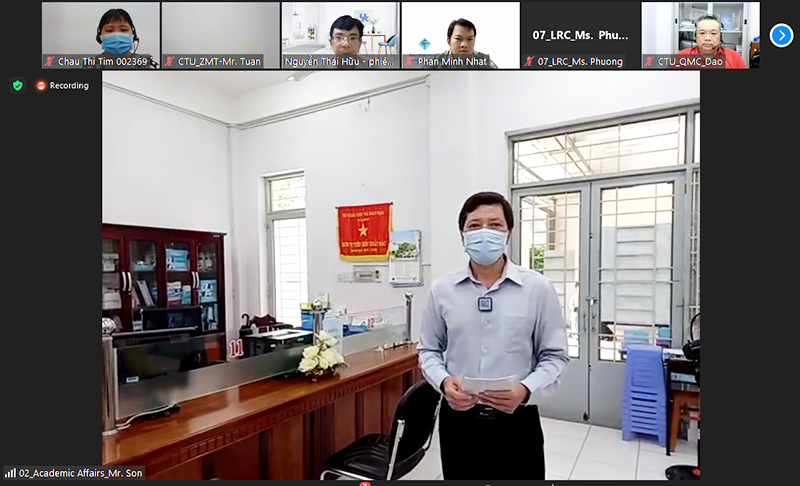 Rehearsal for live streaming at the university level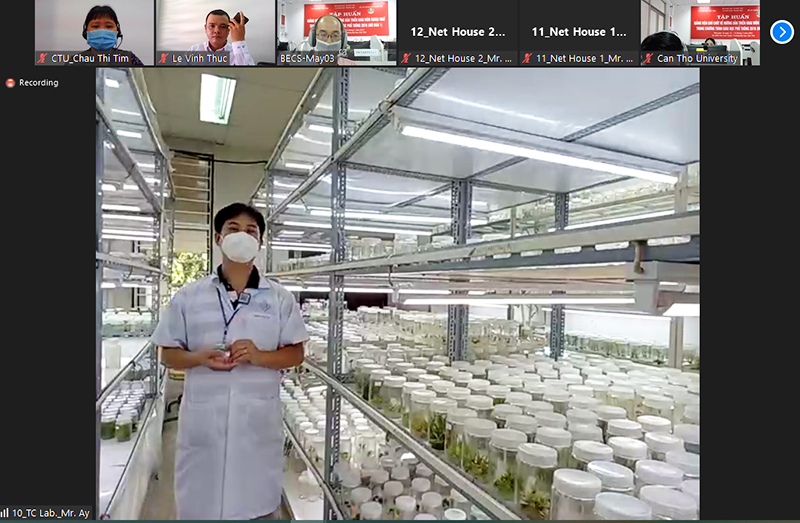 Rehearsal for live streaming at the faculty/program level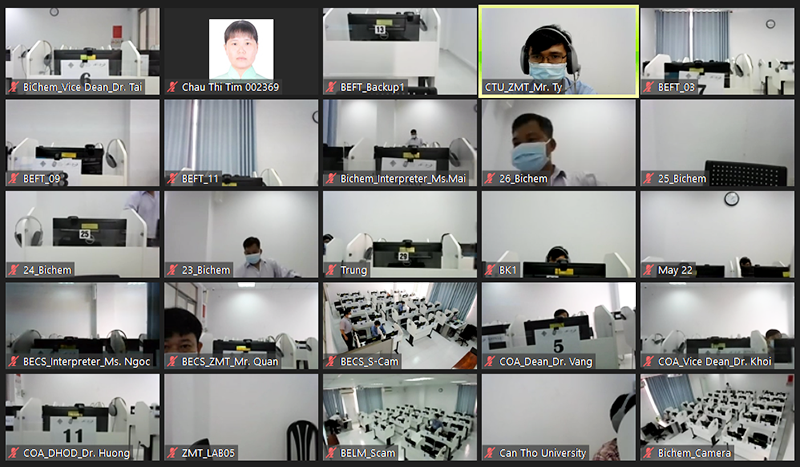 Technical testing for laboratory system

In order to assure the performance result, the relevant departments/teams that have been established to prepare for the assessment include Zoom Management Team (ZMT) at the university level and program level, teams for live streaming sessions (cameramen and commentators at the live streaming stations), coordinators for interview sessions, translators/interpreters, and persons in charge of logistics for the assessment.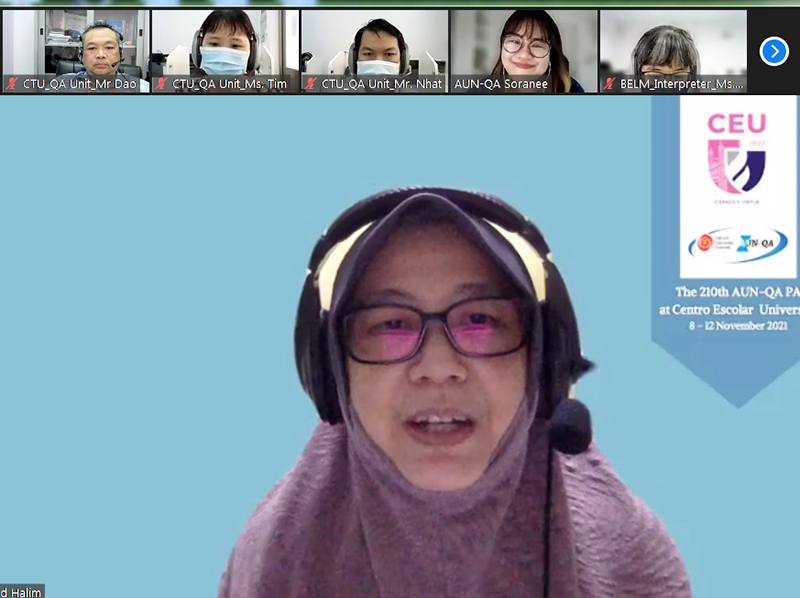 AUN-QA Chief Assessor and Secretariat participated in the Readiness Test for the 252nd AUN-QA Assessment at CTU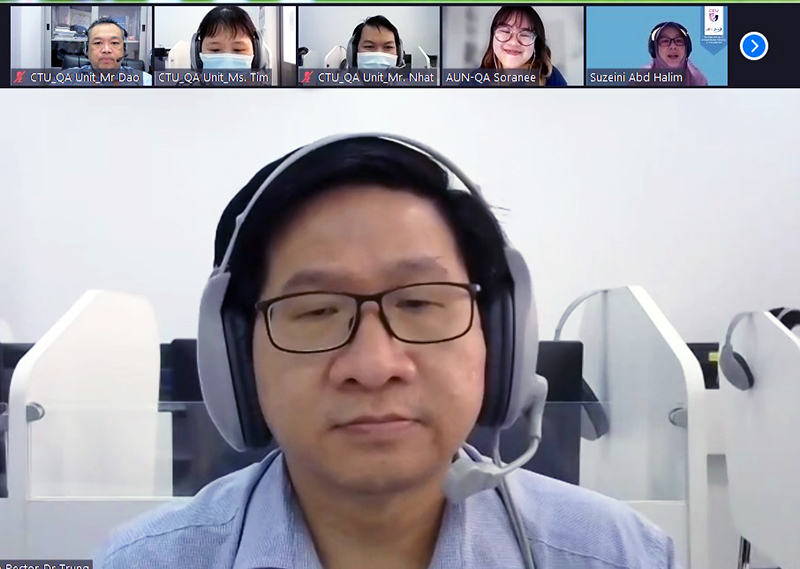 Assoc. Prof. Dr. Nguyen Hieu Trung, CTU's Vice-Rector participated in the Readiness Test on November 17th, 2021

Unlike the onsite assessment, the organization of external assessment under the remote/online mode requires careful preparation of technical stages, personnel mobilization and allocation as well as smooth coordination in activities among the relevant units and individuals in order to help the AUN-QA Assessors feel as if they are conducting the real onsite assessment.


(Quality Management Center)