On March, 30th 2020, the State Council for professorship (term 2018-2023) issued Decision No.16/QĐ-HĐGSNN giving the recognition for professor and associate professor in 2021. Accordingly, there are 42 professors and 363 associate professors recognized in 2021. 
Can Tho University is pleased to have one more professor and 13 associate professors. Up to now, the University has 15 professors and 152 associate professors. This is truly a pride for Can Tho University and is a recognition of the continuous efforts of teachers in education and training of the University in particular and the country in general.
Can Tho University warmly congratulate lectureres on becoming professor and associate professors in 2021. It is believed that these individuals will make a greater contribution to successfully carrying out development strategy in the new period.
 LIST OF CAN THO UNIVERSITY'S LECTURERS RECOGNIZED AS  PROFESSOR AND ASSOCIATE PROFESSORS   IN 2021
(Ordered by Titles, Majors, and Names)
| | | | |
| --- | --- | --- | --- |
| No | Name | Major/ Expertise | Title |
| 1 | Nguyen Van Hoa | Aquaculture | Professor |
| 2 | Le Thi Minh Thuy | Food technolgy | Associate Professor |
| 3 | Nguyen  Van Loi | Pedagogics | Associate Professor |
| 4 | Pham Phuong Tam | Pedagogics | Associate Professor |
| 5 | Bui Phuong Tam | Pedagogics | Associate Professor |
| 6 | Nguyen Tuan Kiet | Economics | Associate Professor |
| 7 | Phan Anh Tu | Economics | Associate Professor |
| 8 | Ngo My Tran | Economics | Associate Professor |
| 9 | Nguyen Thanh Giao | Agriculture | Associate Professor |
| 10 | Huynh Truong Giang | Aquaculture | Associate Professor |
| 11 | Ly Van | Aquaculture | Associate Professor |
| 12 | Hua Thai Nhan | Aquaculture | Associate Professor |
| 13 | Nguyen Trung Kien | Mathematics | Associate Professor |
| 14 | Huynh Thi Trang | Culture | Associate Professor |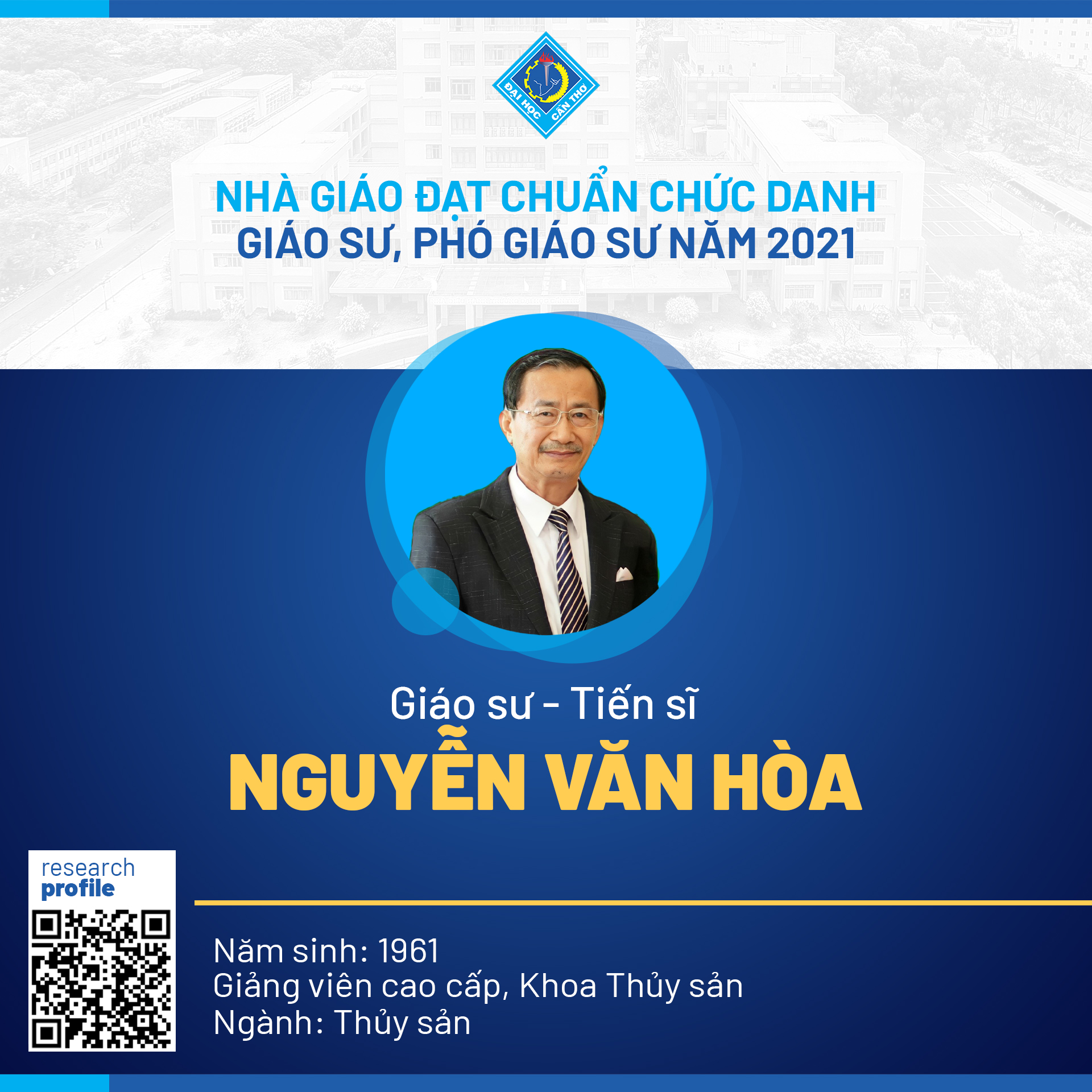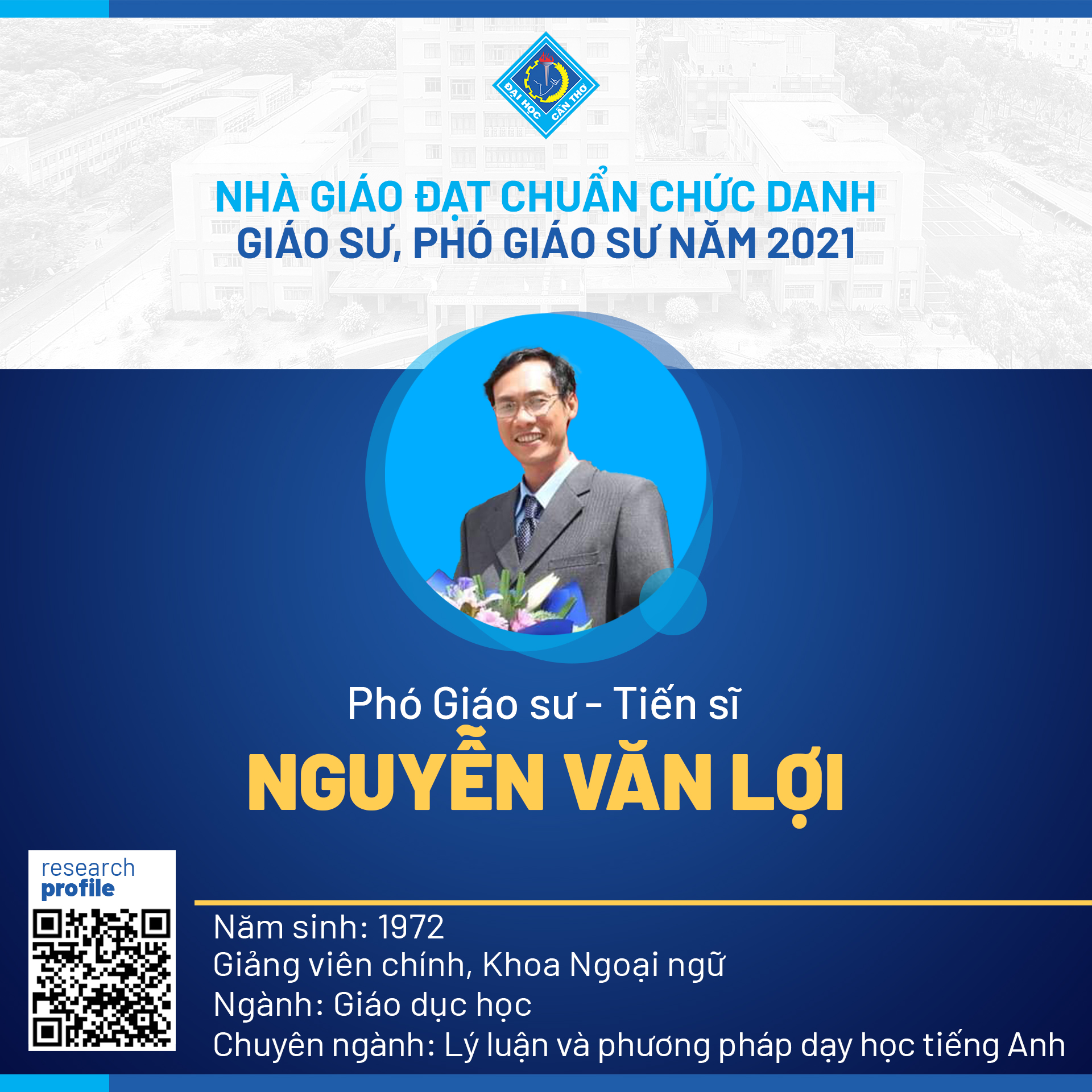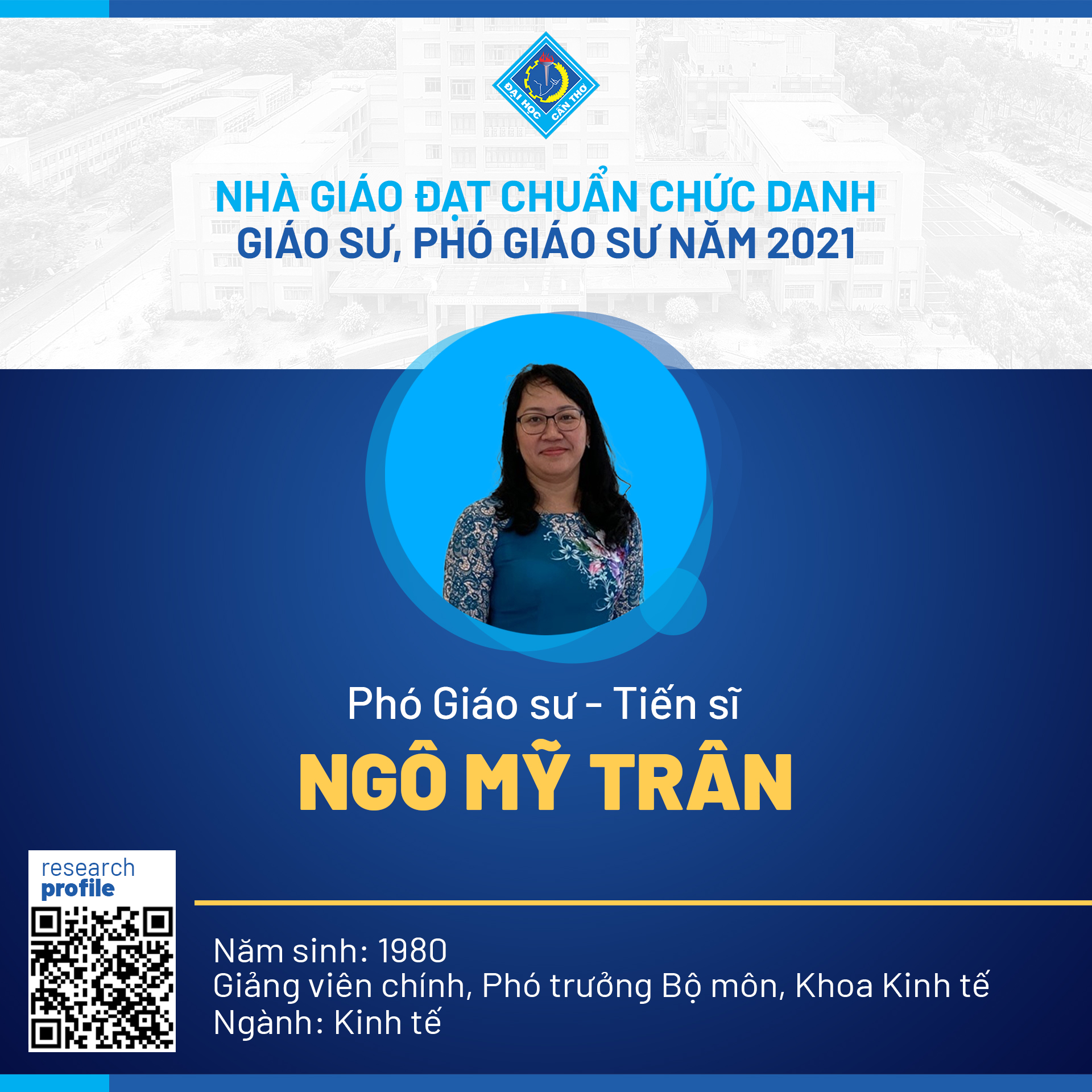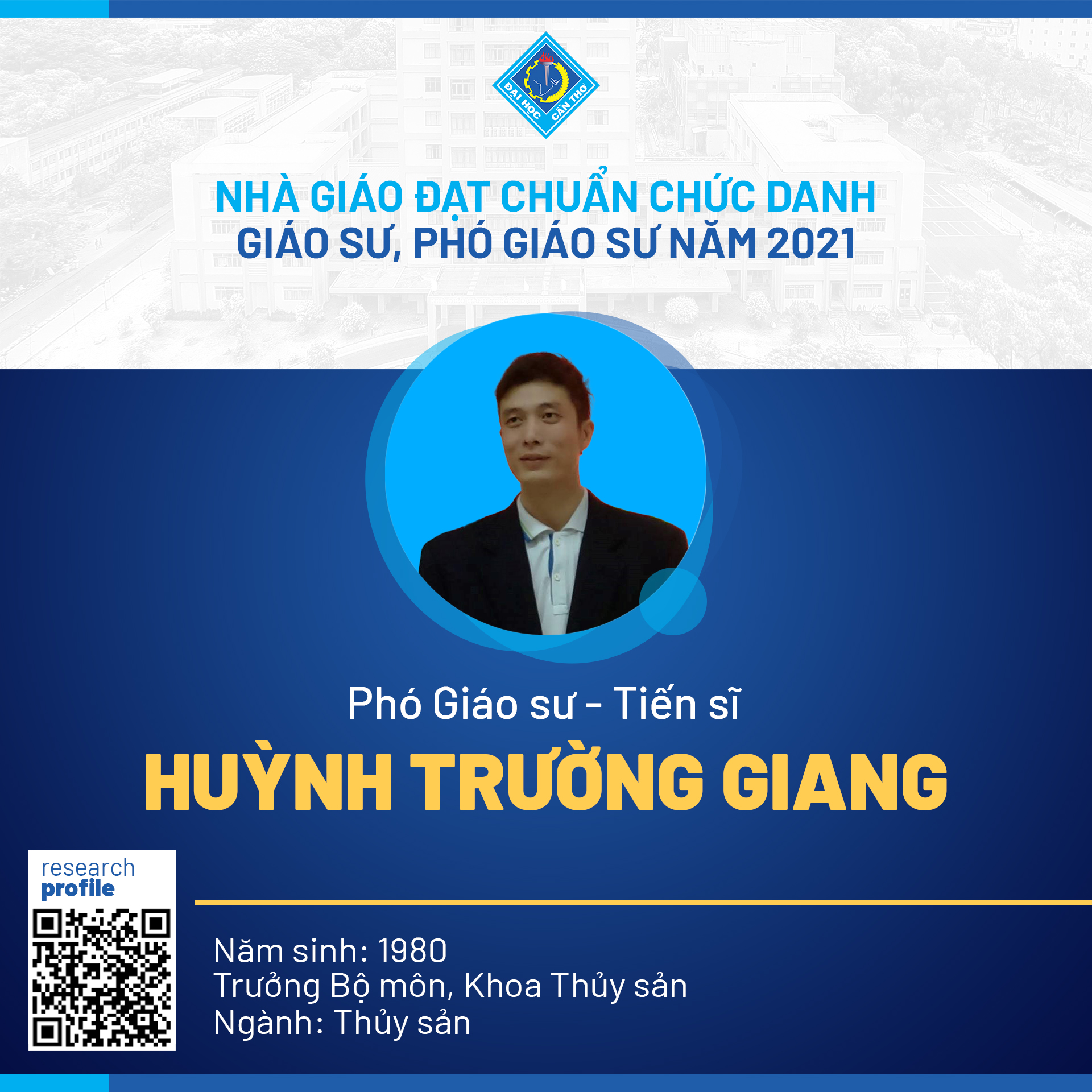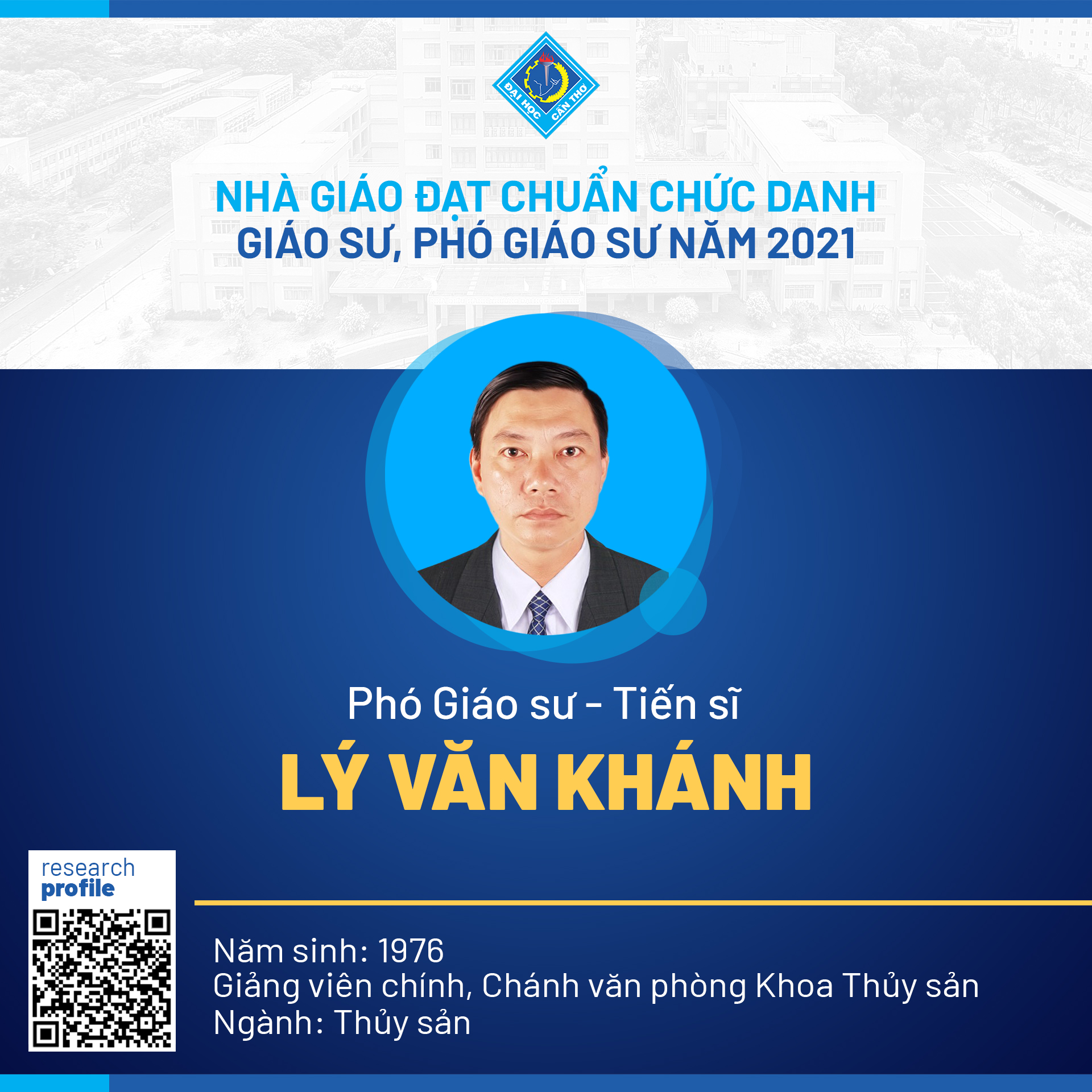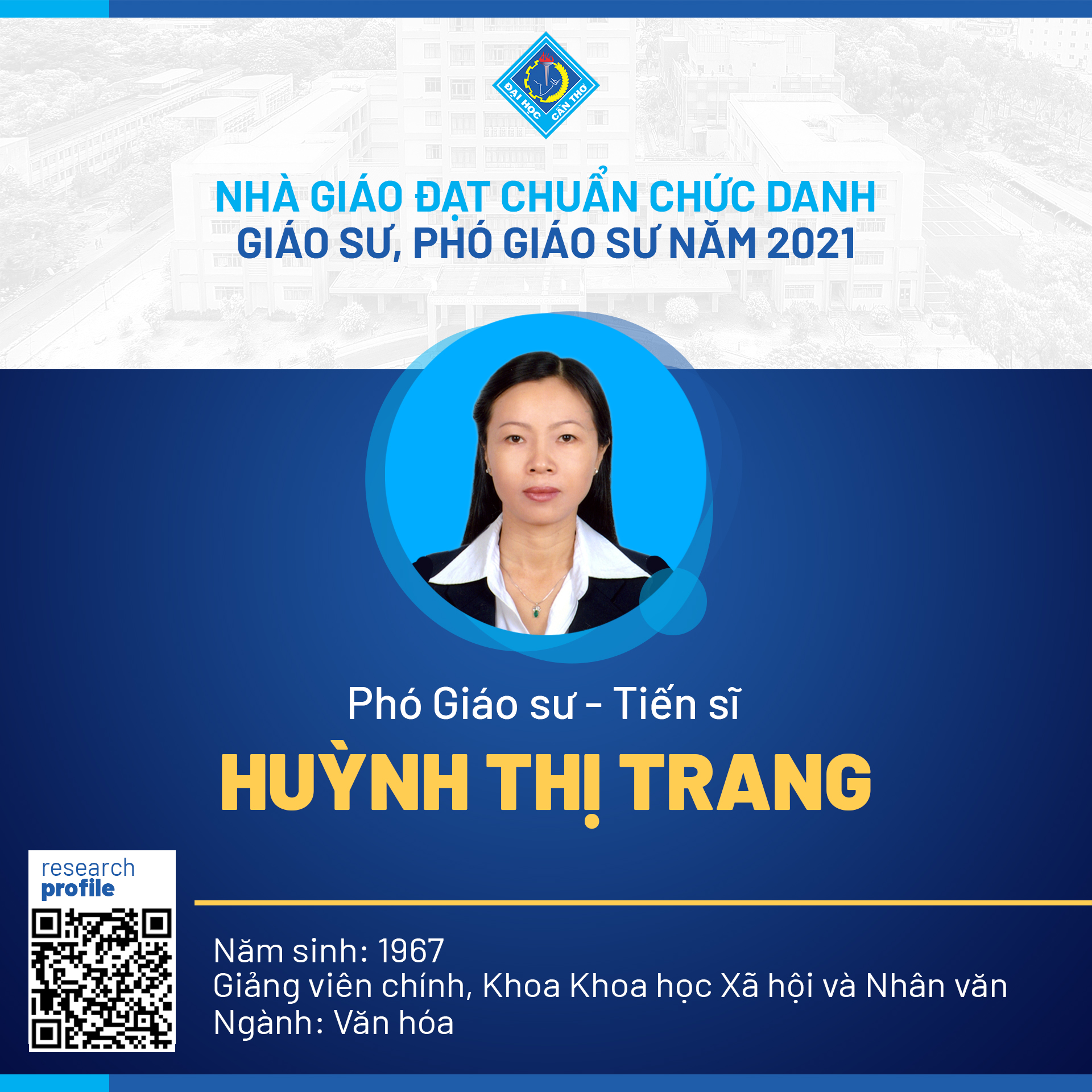 (Editorial board)