On December 06th, 2018, Can Tho University (CTU) was honored to welcome H.E. Juan Valle Raleigh, Ambassador of Argentina to Viet Nam. Working with the Ambassador at CTU's side was Prof. Dr. Ha Thanh Toan, Rector; Assoc. Prof. Dr. Le Viet Dung, Vice Rector; and leader representatives of CTU's units including College of Agriculture, College of Aquaculture and Fisheries, College of Environment and Natural Resources, and Department of International Relations.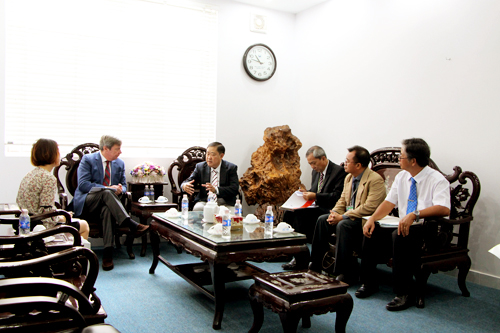 The meeting with the Argentine Ambassador to Viet Nam at the Administrative Building

In a cordial atmosphere, representative of CTU, Prof. Dr. Ha Thanh Toan, Rector sent a warm greeting to the Ambassador and introduced the overview of CTU, highlights in training activities, scientific research, special International cooperation projects to develop the University's strengths such as agriculture, aquaculture and environment.

On the occasion of the visit to CTU, the Ambassador expressed his desire to learn about the Mekong Delta, a region that thrives on agriculture, especially tropical fruits. The Ambassador shared that CTU is known as a key university of Viet Nam, a center for training, scientific research and technology transfer of the Mekong Delta. Through the exchange of information and discussion with the University, the Ambassador wished to create linkages and build cooperation between CTU and Argentine partners in research activities to develop agriculture, particularly tropical fruit crops in Argentina.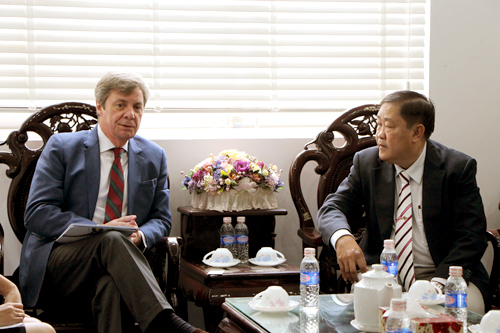 H.E. Juan Valle Raleigh and Prof. Dr. Ha Thanh Toan exchanged information at the meeting
H.E. Juan Valle Raleigh and Prof. Dr. Ha Thanh Toan exchanged token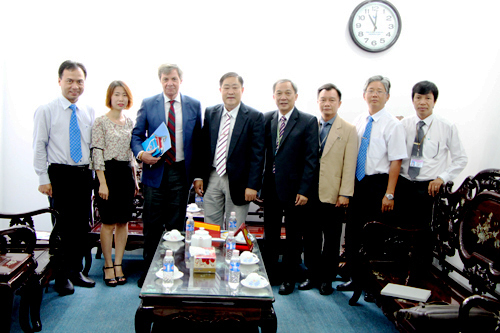 Group photo
After the meeting with CTU leaders, the Ambassador visited College of Agriculture to learn more about the research practices at the College

(Information and Network Management Center)