On November 24th, 2018, at the Turtle Hall, Can Tho University (CTU) solemnly held Graduation Ceremony for PhDs and Master Graduates (2nd Batch) in 2018. The ceremony was attended by leader representatives of universities, colleges in the Mekong Delta; Rectorate Board, leader representatives of CTU's units; new PhDs and Master graduates.


The ceremony was taken place at the Turtle Hall

With the mission of leading innovation in training, improvement of education quality as well as human resources, CTU has become a national key university, contributing greatly to the process of industrialization and modernization of the country. At present, CTU offers 48 master and 19 doctoral training programs; the scale of postgraduate training is 3,328 students. At the graduation ceremony, CTU is delighted to present degrees to 11 doctoral and 402 master graduates. Up to now, there have been 131 PhDs and 10,199 masters graduating from CTU.


At present, CTU offers 98 undergraduate training programs (02 advanced programs and 06 high-quality programs), 48 master training programs (one program in collaboration with Nantes University, three program taught in English) and 19 doctoral ones. The University has constantly improved the quality of training in accordance with national and international standards, especially AUN-QA, ABET, JBET. In 2013, the University is honored to become the 30th member of the AUN (Southeast Asian University Network). Specifically, the University has five undergraduate programs recognized by AUN-QA including Agricultural Economics in 2013, Advanced Biotechnology and Advanced Aquaculture in 2014, International Business and Information Technology in 2018.


Prof. Dr. Ha Thanh Toan, Rector of CTU, spoke at the ceremony
Assoc. Prof. Dr. Mai Van Nam, Dean of School of Graduates, reported on the results of graduate training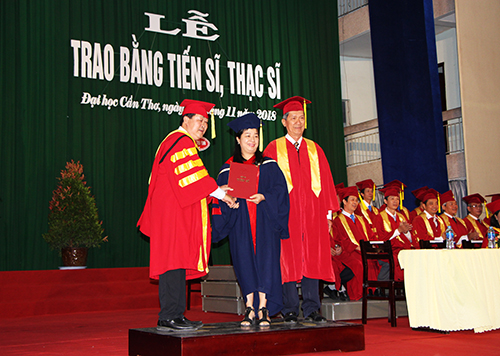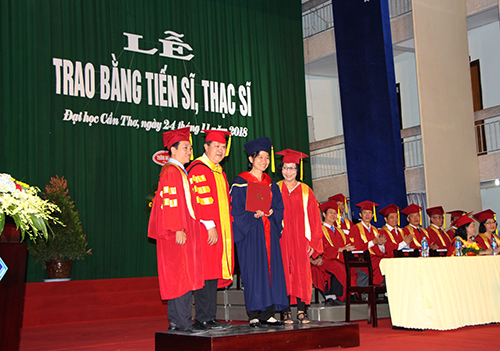 New PhD graduates received the degrees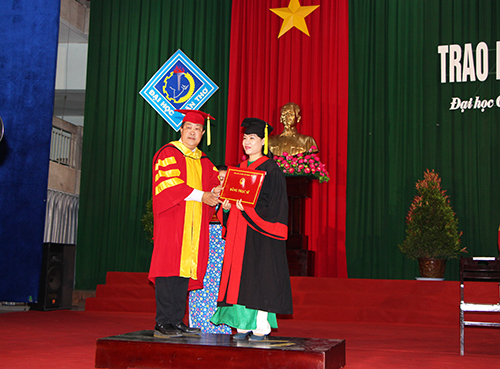 The Rector presented the degrees to new master graduates
Interesting image of new graduates
(Information and Network Management Center)