Suranaree University of Technology (SUT), located in Nakhon Ratchasima province, Thailand, was established on July 27th, 1989. The University is one of the top universities in Thailand as well as in Southeast Asia. According to Webometrics' Ranking Web of World Universities, SUT ranks 6th in Thailand and 16th in Southeast Asia (in July 2018).


On August 01st, 2018, Can Tho University (CTU) has welcomed the delegation of Center for Cooperative Education and Career Development, SUT, led by Dr. Supunnee Junpirom, Deputy Director of the Center. At the side of CTU were Prof. Dr. Ha Thanh Toan, Rector and leader representatives of College of Agriculture and Applied Biology, College of Information and Communication Technology, and Department of International Relations.


The meeting with the delegation of SUT at the Administrative Building, CTU

At the meeting, representative of the delegation, Dr. Supunnee Junpirom introduced SUT, especially postgraduate training programs in Thailand and some outstanding achievements in training, scientific research and international cooperation. For the cooperative relationship between the two universities, CTU and SUT signed a Memorandum of Understanding on February 13th, 2014 to develop and promote cooperation activities between the two sides with the contents such as joint research and training; exchange of materials, lectures; organizing and participating in workshops, conferences and seminars; exchange of staff and students for study and research; exchange of information in the areas of mutual interest, etc.


On this occasion, Dr. Supunnee Junpirom sent her sincere thanks to CTU for enthusiastic support for SUT's students to study at Department of Plant Protection, College of Agriculture and Applied Biology, CTU at the beginning of this year. At the same time, with the desire to expand bilateral relations as well as strengthen cooperation programs with CTU in the coming time, SUT proposed to implement "cooperative education", in which students are exchanged from 3-4 months to create better conditions for them to study. As both universities are multiple disciplinary, the exchange programs might be broaden to students majored in various fields such as agriculture, information technology, materials science and engineering technology.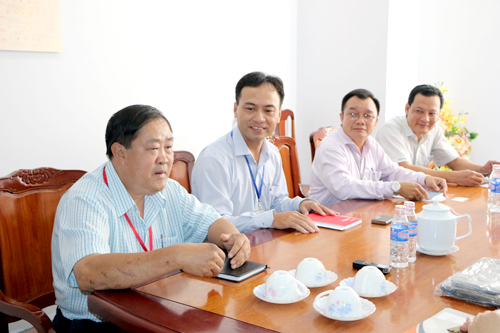 Discussion at the meeting

In a friendly and open atmosphere, CTU and SUT spent a lot of time sharing information and experiences in all activities of the two universities, focusing on joint training in English, postgraduate training, especially, student exchange. Accordingly, the two sides aim to sign an agreement to concretize the cooperation activities discussed and agreed in the following year.


The visit of SUT at CTU has brought about good results for the purpose of preserving and developing the long-term and sustainable cooperation that is expected to bring benefits to both universities.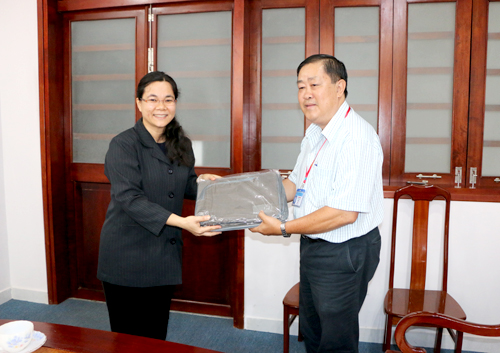 Gift exchange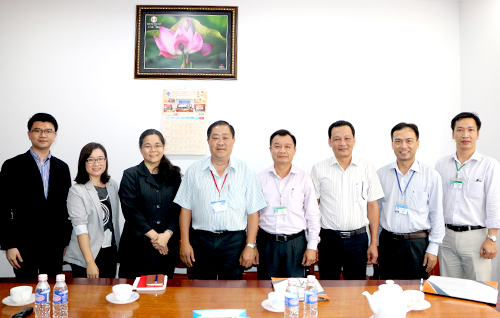 Group photo

(Information and Network Management Center)