On June 16th, 2018, Can Tho University (CTU) solemnly held the Graduation Ceremony first in 2018 to confer the degrees for 13 PhDs and 438 masters. The ceremony was attended by leader representatives of localities, universities and colleges in the Mekong Delta; Rectorate Board and leaders of CTU's units; new  graduates, their families and friends.


The Ceremony taking place at the Turtle Hall

With the development of the education system of the country, CTU has been developing strongly and achieving great achievements, especially in postgraduate training. For many years, postgraduate training activities have always been confirmed as very important tasks of the University and also as dominant strength of the University compared to many other universities in the Mekong Delta region. The quality and scale of postgraduate training are increasingly appreciated. The ceremony to present doctorates and master degree for new graduates in 2018 again confirms the enthusiastic and effective efforts of the CTU staff and students in the postgraduate training.


CTU, at present, offers 45 master training program, in which, there are one program in collaboration with Nantes University, three program taught in English, and 16 doctoral ones. The University's graduate training scale is of 2,558 students, of which 375 students are pursuing doctoral programs. At this graduation ceremony, there are 13 PhDs and 302 masters were awarded degrees. Up to now, the number of graduates reaches 120 PhDs and 9,717 masters.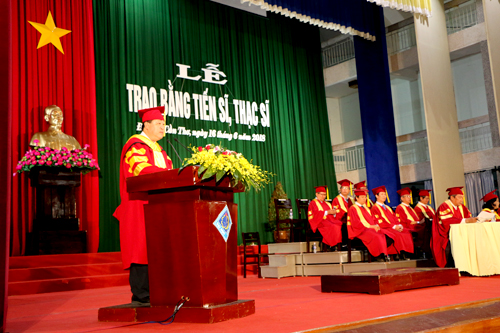 Prof. Dr. Ha Thanh Toan, Rector of CTU sending congratulations to the graduates
Assoc. Prof. Dr. Mai Van Nam, Dean of Graduate School reporting the training achievements 
Representing new graduates expressing their gratitude
The Rector conferring the degrees for new PhD graduates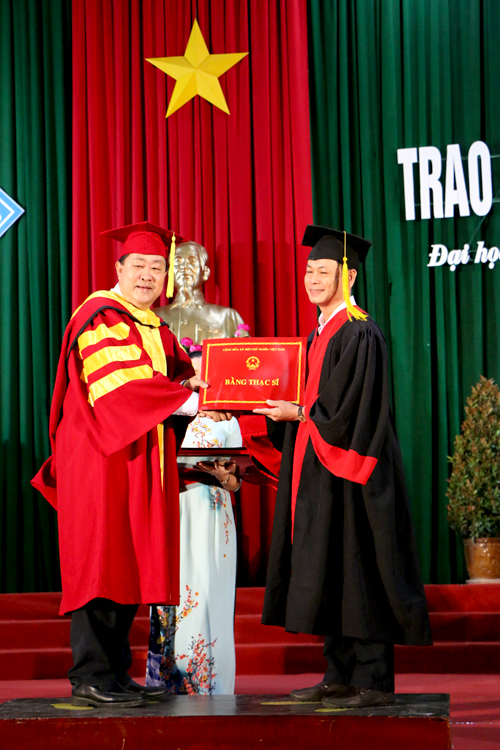 Master graduates receiving the degrees

(Information and Network Management Center)