Can Tho University's delegation attended the annual meeting of the INOWASIA Project, which is developing innovative multi-level training programs for new water majors in Southeast Asia in the first two weeks of May 2022. This is a three-year Erasmus+ Program project (January 2021 to January 2024) comprising six Southeast Asian member schools and five European institutes and schools. Participating in the project in Vietnam are Can Tho University and the University of Natural Sciences under the Vietnam National University, Hanoi.
Representatives from two Vietnam-based member universities took part in the business trip.
During the business trip, member universities in Southeast Asia visited and collaborated with member universities in Europe, including the University of Girona (UdG), Fundació Solidaritat School - University of Barcelona (FSUB), International University of the Mediterranean (WUSMED), Paul Sabatier University Toulouse III (UT3), and the French Research and Development Agency (IRD). Besides, the team was introduced to work and tour research institutes, laboratories, start-ups, and water companies.
Assoc. Prof. Nguyen Hieu Trung, Vice-Rector, gives souvenirs to the University of Girona's Vice-Rector for Scientific Research and Entrepreneurship
Working at the Fundació Solidaritat - University of Barcelona
Introducing Can Tho University at the Catalan Institute of Water Industry
Meeting startups at the Barcelona Tech Incubator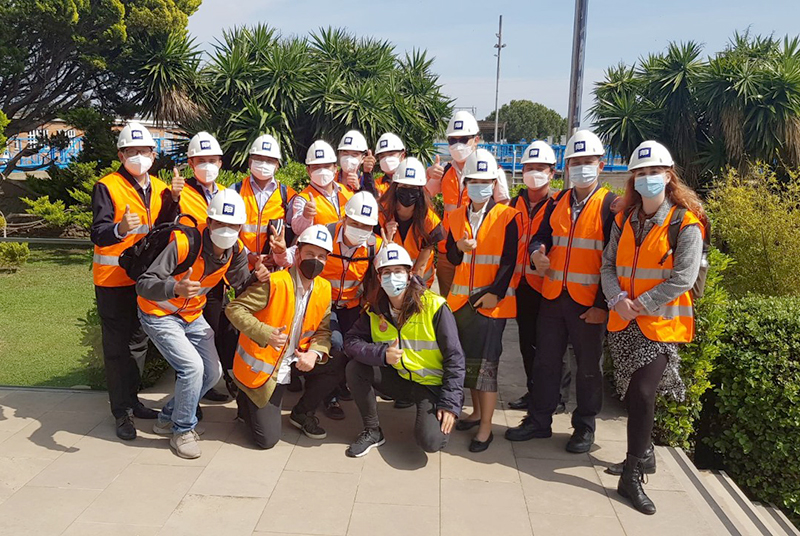 Visiting the Sant Joan Despí domestic water supply plant in Barcelona city
The INOWASIA project aims to update and modernize teaching facilities in the field of sustainable water resource management at Southeast Asian member university institutions in accordance with worldwide standards, while also approaching the training framework of Europe's Bologna. To accomplish this purpose, the project designed and implemented training courses, as well as the interchange of lecturers and postgraduate students among member schools and with external companies. A well-trained youthful generation will have a long-term vision to address the various difficulties of water resources in their country now and in the future.
The project will make a positive contribution to the building of human resources and the development of Can Tho University by updating knowledge and experience in sustainable water resource management from European specialists.
(INOWASIA project team - Can Tho University)